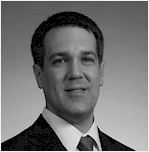 Gregory S. Wright
Presidentr

As President, Gregory S. Wright oversees all of LVDC's operating, financial andregulatory activities. He represents the companybefore the Nevada Gaming Control Board, outside auditors and major banking institutions. Mr. Wright is a CPA in the State of Nevada and has also held positions with both Nevada gaming companies and Indian-run casinos throughout the U.S. In addition, he served as an agent in the Audit Division of the Nevada Gaming Control Board for five years. Mr. Wright is a Las Vegas native and a 1988 graduate from the University of Nevada, Las Vegas with a bachelor's degree in Business Administration.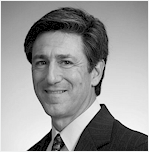 Vincent Magliulo
Vice President of Corporate Relations

Magliulo's duties include overseeing the continued relationship between LVDC and the member companies of the Nevada Pari-Mutuel Association, Atlantis Paradise Island, as well as, LVDC's Native American clients including Foxwoods Resort Casino, Cities of Gold, and Meskwaki Casino. He works in conjunction with the entire LVDC executive team to formulate and execute growth strategies beneficial to the company's portfolio. He also supports and coordinates the company's operations and technical departments. He also serves as one of the company's liaisons in regulatory matters.
Magliulo brings 33 years of industry experience to the company, including race & sports operations, table games and marketing. Prior to LVDC Magliulo served as Director of Race & Sports Operations for Wynn Las Vegas. While at Wynn he was responsible for the design, opening, and operation of the resort's race & sports book. From 1986 to 2000 Magliulo worked his way from supervisor to Assistant Vice President of Race & Sports Operations at Caesars Palace. As one of the pre-eminent oddsmakers in the gaming industry, he appeared as a representative for the legendary resort on local, national and international television and radio programs including: the CBS Evening News with Dan Rather, The Late Show with David Letterman, ESPN, Fox Sports, Telemundo and as a regular contributor on KCBS Sports Central in Los Angeles.